Welcome to the EFAVS page!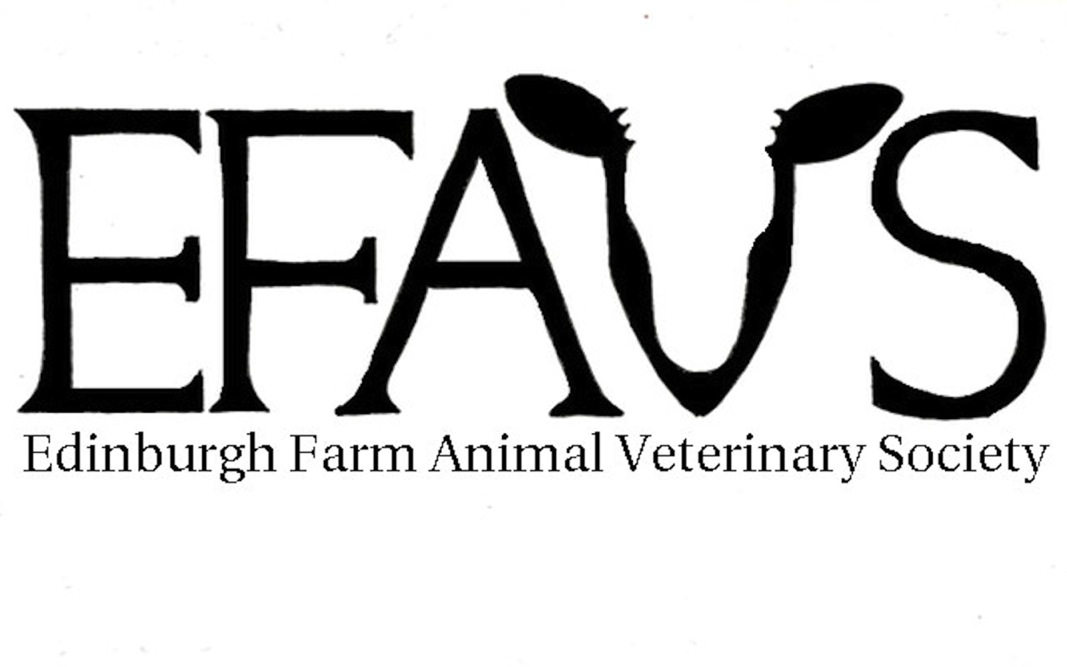 Here's a brief description of what we've been up to recently. Right back at the beginning of term we had former BVA and BCVA president Carl Padget come host a discussion, to a filled lecture theatre, on TB control. Thanks again to Carl for coming to speak to us and provide us all with up-to-date, extensive information on the current issues surrounding the badger cull.
At the end of October, there was a Goat CPD course held at the NVS. A number of case stories, handling techniques and the future prospects for the goat industry in the developing world were discussed by the speakers. The very next day, Bob Norquay, one of the Directors form Northvet held a talk on Bull Breeding Soundness with emphasising the importance of understanding insurance policies when handling bulls.
The start of November saw the release of our first newsletter with committee members writing articles on current topics in farming industry. Thanks to Chris Beggan for editing our articles.
Tom Greenham from Lambert, Leonard and May was the next to come give an interactive session to us about dairy nutrition. Thirty clinical students (3rd, 4th and Final Years) were given the opportunity to ask questions on nutrition and what it was like to work for one of the largest Dairy Practices in England. The following week we organised transport to Agriscot for any students wishing to visit the agricultural show. That weekend saw the first of our practicals with Embryonics. Massive thanks to Lucy Spiller for organising the entire weekend, all the sponsorship, health and safety and not to forget the lunches! A small group of students were given the opportunity to practice their foot-trimming skills and whilst the weekend wasn't free, it was heavily discounted.
In December we saw the return of Matt Yarnall from Boehringer Ingelheim, an Edinburgh graduate whose talks are always popular. Matt came and provided an interactive lecture on Milk Fever and Boehringer's Bovicalc product. Now at the start of the new semester, we have a number of things lined up for the students at Edinburgh. Currently in the pipeline we have: further diverse talks from guest lecturers, a possible Ultrasound practical pending ethical review and the chance to attend online lectures from the SVS thanks to the James Grant Speed Trust that provided the money to purchase membership.
For up to date information please see our Facebook page!